'I'm world no.1 in 50-overs cricket. My conversion rate's better than Kohli yet I'm ignored': PAK batter's blazing claim
Updated on Jan 25, 2023 09:10 AM IST
A veteran Pakistan cricketer has claimed that his staggering List A record, "better than" that of the former India captain, has been repeatedly ignored by the selectors of his country.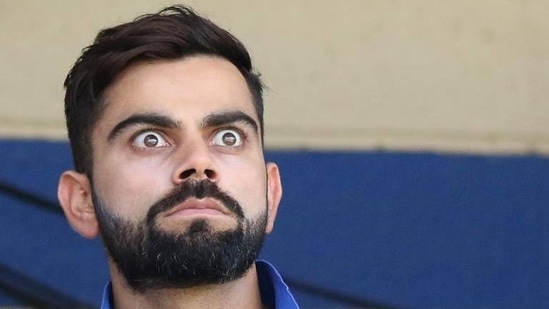 Every era in world cricket has a player or two who defines that period. A player, who through his achievements and records, in either batting or bowling, has set a certain standard across formats to which every other player in the world looks up to. Over two centuries in this sport, the world has witnessed many such stalwarts like Don Bradman, Viv Richards, Sunil Gavaskar, Wasim Akram, Sachin Tendulkar, Shane Warne among few others. For the present era, as far as batting goaes, Virat Kohli has been the epitome. Any number of a value above what Kohli does in any format, does get noticed and highlights in the cricket fraternity. But a veteran Pakistan cricketer has claimed that his stagging List A record, "better than" that of the former India captain, has been repeatedly ignored by the selectors of his country.
Khurram Manzoor, a right-handed batter from Karachi, has appeared in 26 international games for Pakistan - 16 in Tests, seven in ODIs, and three in T20Is - with his debut in 2008. Of those three matches in the shortest format, was one that featured both Kohli and Khurram, the only such fixture in the latter's career. The Pakistan batter, having scored only 10, was run-out by a brilliant direct hit from Kohli in what was an Asia Cup match.
ALSO READ: Virat Kohli, Jasprit Bumrah miss out, just lone India star makes ICC Test Team of the Year 2022
It was the 36-year-old's final international appearance. He has since been trying to get back to the national side with performances in domestic cricket, but has been denied.
Speaking to Nadir Ali on his YouTube channel, Khurram was asked about a claim he had made in his List A numbers being better than that of Kohli. He clarified that although his attempt was not to compare himself with the star India batter, but to rather highlight his achievements in domestic cricket amid selectors' repeated denial.
"I am not comparing myself with Virat Kohli. Fact is, in 50-overs cricket, whoever are there in the top-10, I am the world no.1. After me stands Kohli. My conversion rate in List A cricket is better than him. He scores a century every six innings. I score century every 5.68 innings. And based on my average of 53, over the last 10 years, I am ranked fifth in the world in List A cricket. I also have scored 24 centuries in the last 48 innings. Between 2015 and now, whoever has opened for Pakistan, I still remain the leading scorer among them. I am also the top scorer and century getter in national T20. Yet I get ignored. And nobody has ever given me a solid reason for that," he said.
Khurram has so far scored 7992 runs in 166 List A appearances with 27 tons, implying a century every 6.11 innings. His average of 53.42 is presently the sixth-best in the world among batters who have played at least 100 or more innings. Kohli, on the other hand, has scored 14215 runs in 294 innings with 50 tons, implying a century every 5.88 innings.